From the 'Pie Eye' to The Aviator
Here are a few MM watches post Ingersoll - US Time - Timex era that for some reason I've found interesting :
Of course the Bradley Pie Eye from the early '70s, one jewel Swiss movement.
(Pic from hfm135)
'70s, an interesting and quiete rare serie from Helbros :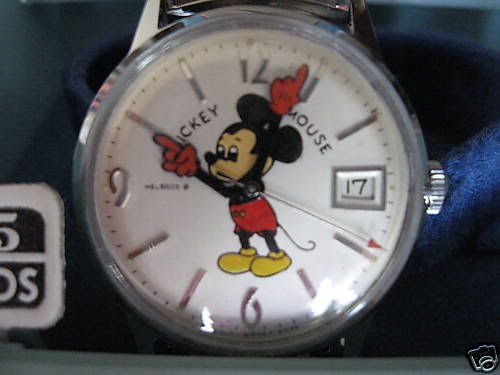 hand winding, 17 jewels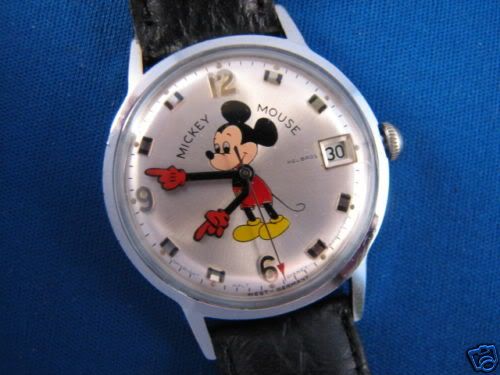 automatic, 17 jewels (pic from Wsmalley)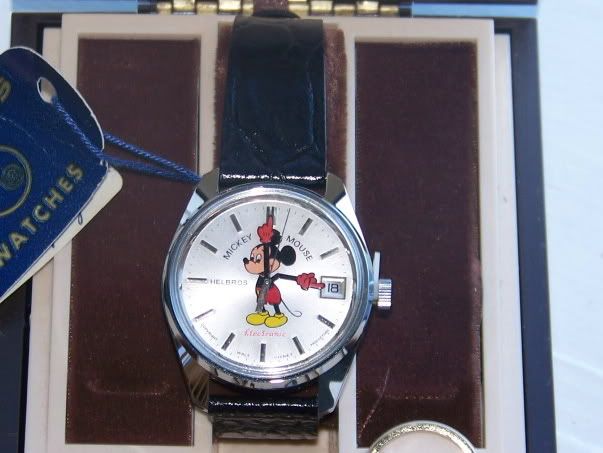 electronic (pic from Clslcl)
Again from the '70s, rare Bulova Accutron.
(Sold on Ebay on March 2010 for U$ 1,315.00)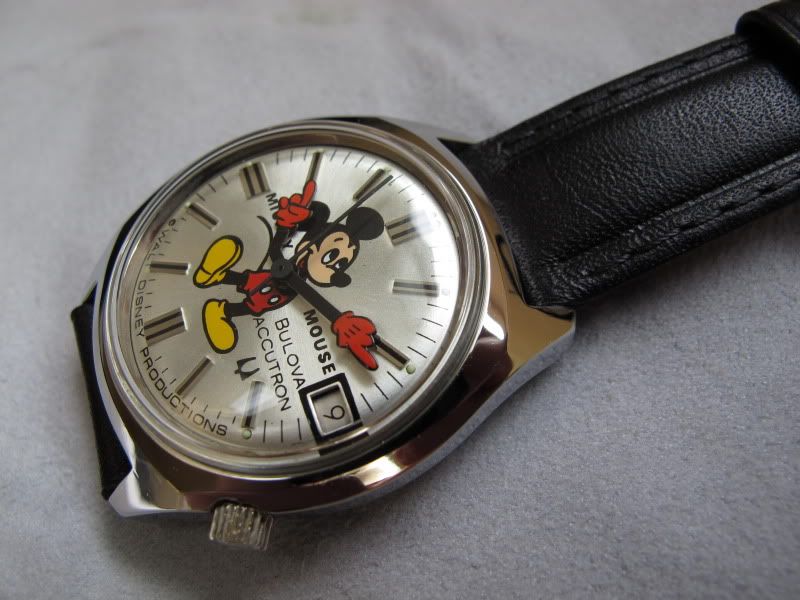 (pic and auction by hfm135)
Bottom here, maybe the more expansive vintage Mickey Mouse :
beside the Seiko tecnology, the watch is 14k gold, sapphire crystal, original black croco band (limited serie of 500, from '90s)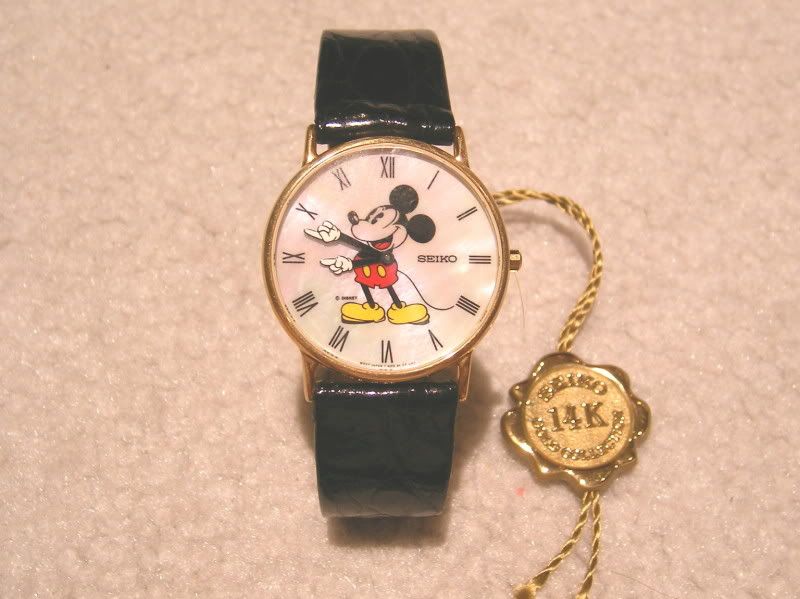 (pic from Euphemistic)
A nice quartz "beater", 100 mt w.r., rotating bezel, day/date function, by Lorus ('90s) (100% Seiko technology)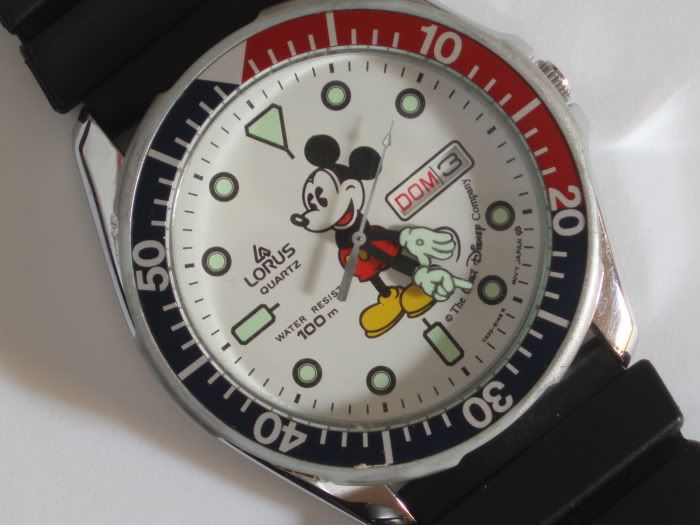 And, interesting enough, maybe the most famous and talentuous watchmaker and designer of our era, Gerald Genta, produced several Mickey Mouse wristwatches in the '80s.
Today GG brand is not connected anymore with the famouse designer, belonging to Bulgari group, anyway they're still producing expansive Mickey watches.
At Basel '07 a nice aviator was presented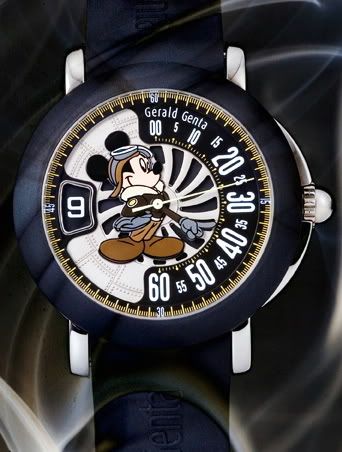 '07 GG Fantasy Collection, pic by Clay on Horomundi forum.
CREDITS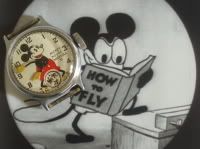 www.mickeymousewatches.co.uk ;
www.scoopdiamondsgalleries.com ;
www.newtrends.com (untitled document) ;
"Cowan Collection : animation", blog by Bob Cowan ;
"Vintage Disney Collectibles, 1928 - 1945", blog by David ;
www.hakes.com (Hakes Americana Colelctibles) ;
www.ha.com (Heritahe Auction Galleries) ;
www.morphyauctions.com ;
www.horlogerie-suisse.com ;
"The Mouse that Roared" posted by Clay at www.horomundi.com ;
All the honest Ebay sellers from wich I grabbed pics (at least constantly quoting the source).
Thanks you for reading.
All the Best
Claudio
ciesse_1961@libero.it